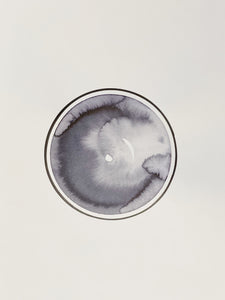 Blekmyndir sem eru handmálaðar á 180 gr. vatnslitapappír.
Myndirnar eru unnar á rennibekk .
Hver mynd er einstök og kemur árituð af Guðbjörgu Káradóttur.
Stærð: A4
Pappír: 180 gr.
-
Art made with ink on the Wheel.
Every piece is unique and signed by Guðbjörg Káradóttir
Size: A4
Paper:  Quality watercolour paper - 180 gr.